Our work essentially tries to build fractions of unexpected moments to whom inhabits our physical or intellectual spaces.
Martins Architecture Office established in Guimarães in 2013 by José Martins.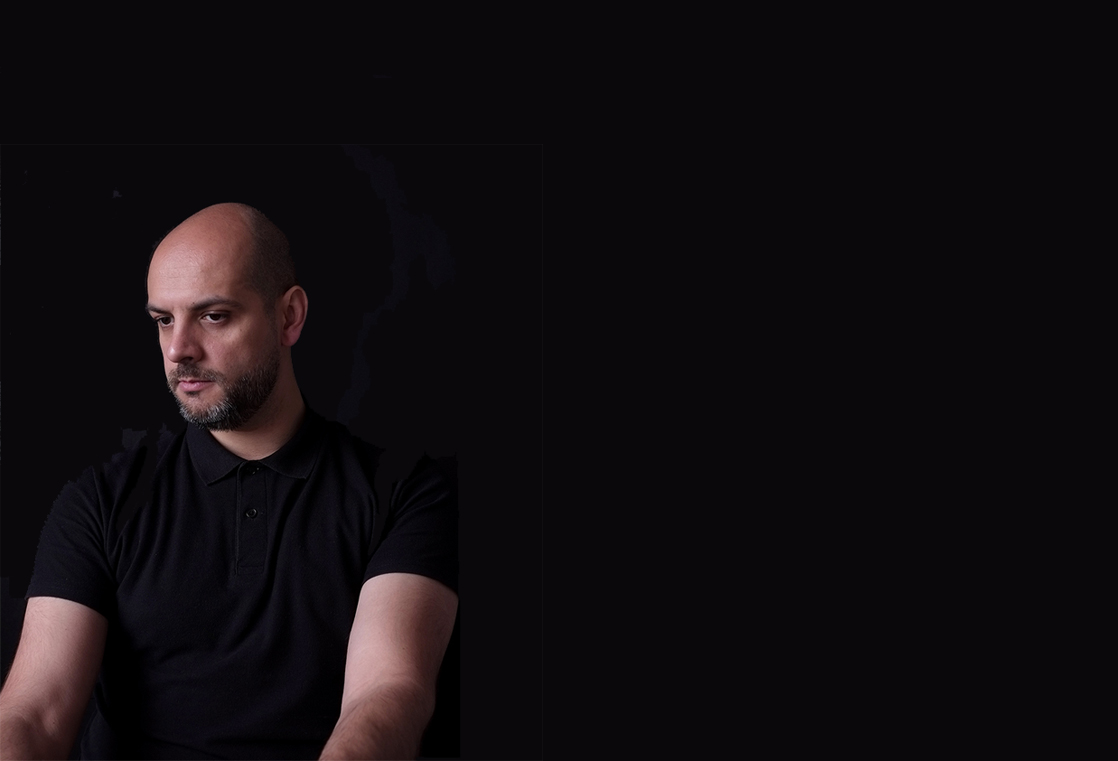 José Martins graduated at the Faculty of Architecture of the University of Porto and has a Master degree in Architecture and Urban Culture at Universitat Politècnica de Catalunya.
He worked with Frits van Dongen in the De Architekten Cie in Amsterdam in 2007.
In 2012 he won the EU-Japan Fest Japan Committee's Scholarship for a research project about emergent offices in Tokyo.
From 2011 to 2013 José was President of Portuguese Architectural Association in Braga.
He establishing Martins Architecture Office in 2013.
From 2016-18 he was Art Director at the Brazilian product design company called Alma.
He was guest tutor at Porto Academy in 2022 at Faculty of Architecture of the University of Porto .
He regularly publishes his works and writings in Portugal and abroad.
Awards/ recognitions
2022 Nominee for the Building of the Year at ArchDaily Brazil with Zebros
2021 Awarded in the IX Minsk International Biennale of Young Architects "Leonardo 2021" with Zebros
2021 Nominee for the Building of the Year at ArchDaily Brazil with Functional Shell
2020 Mention for the VIII edition of the Enor Architecture Prize with Landscape Condition
2019 3rd prize for the Centro de Educação e Cultura da Quarteira Building with Atelier Carvalho Araújo
2019 Nominee for the Building of the Year at ArchDaily Brazil with Performative Bond
2018 Selected for Reabilita Braga 2018 of Braga city council prize for Urban Rehabilitation with Stair (case)
2018 Nominee for the Building of the Year at ArchDaily with Commercial Axis

Exhibitions
2020 Artefact at Gallery of Architecture, Build don't talk cycle. Oporto
2018 Building Stories (short movie mention) at Centro Cultural de Belém. Lisbon
2015 Urban Sheet: a proposal for Guimarães city center at Guimarães NocNoc . Guimarães

Lectures/ talks
2023 School of Architecture, Art and Design of the University of Minho. Guimarães, Portugal
2023 Nuremberg Institute of Technology. Nürnberg, Germany
2022 University Beira Interior. Covilhã, Portugal
2022 Porto Academy. Oporto, Portugal
2022 Iscte. Lisbon, Portugal
2022 Arquitectura Entre Vistas, podcast talk
2021 Faculty of Technology of Curitiba. Brazil
2020 Instituto. Oporto, Portugal
2018 Lúcio Craveiro Library. Braga, Portugal
2018 Roca Barcelona Gallery. Spain
2015 Centre de Cultura Contemporània de Barcelona. Spain
2015 Faculty of Architecture at the University Of Oporto. Portugal

Publications
2021 Interview to Tornavento, Italy
2021 Article to Confer book, France
2019 Commercial Axis at The Images Publishing Group, China

Press
2021 Archdaily China and Brazil featured Zebros
2021 Designboom featured Zebros
2020 Porto Canal television station, Architecture Buildings episode about Functional Shell
2020 SoundScout featured Landscape Condition and Performative Bond
2019 DomusWeb featured Landscape Condition
2019 Designboom featured Landscape Condition
2019 Grupo Arca featured Performative Bond
2018 Divisare selected project with Performative Bond
2017 DomusWeb featured Commercial Axis
2017 DomusWeb "weekly best - look at new country"
2017 Divisare selected project with Commercial Axis

Present and past team members
2023/— Mariana Almeida
2022/— Beatriz Soares
2019/— Miguel Pereira
2022 Giorgia Graziaplena
2022 Matilde Ferreira
2020/22 Joana Moreira
2018-2020 Hugo Santoalha
2020 Eva Martins
2015/19 Marta Machado
2018 Ana Limbado
2018 Marta Nogueira
2017 Marina Pardal Carbia
2017 Barbora Babocka
2016 Sara Pertille
2015/16 Ana Moura
2015 João Ferreira
2015 Jonathan Fernandes
2015 Rui Prazeres
2014 Ivo Vaz Barbosa

© Martins Architecture Office lda, 2023