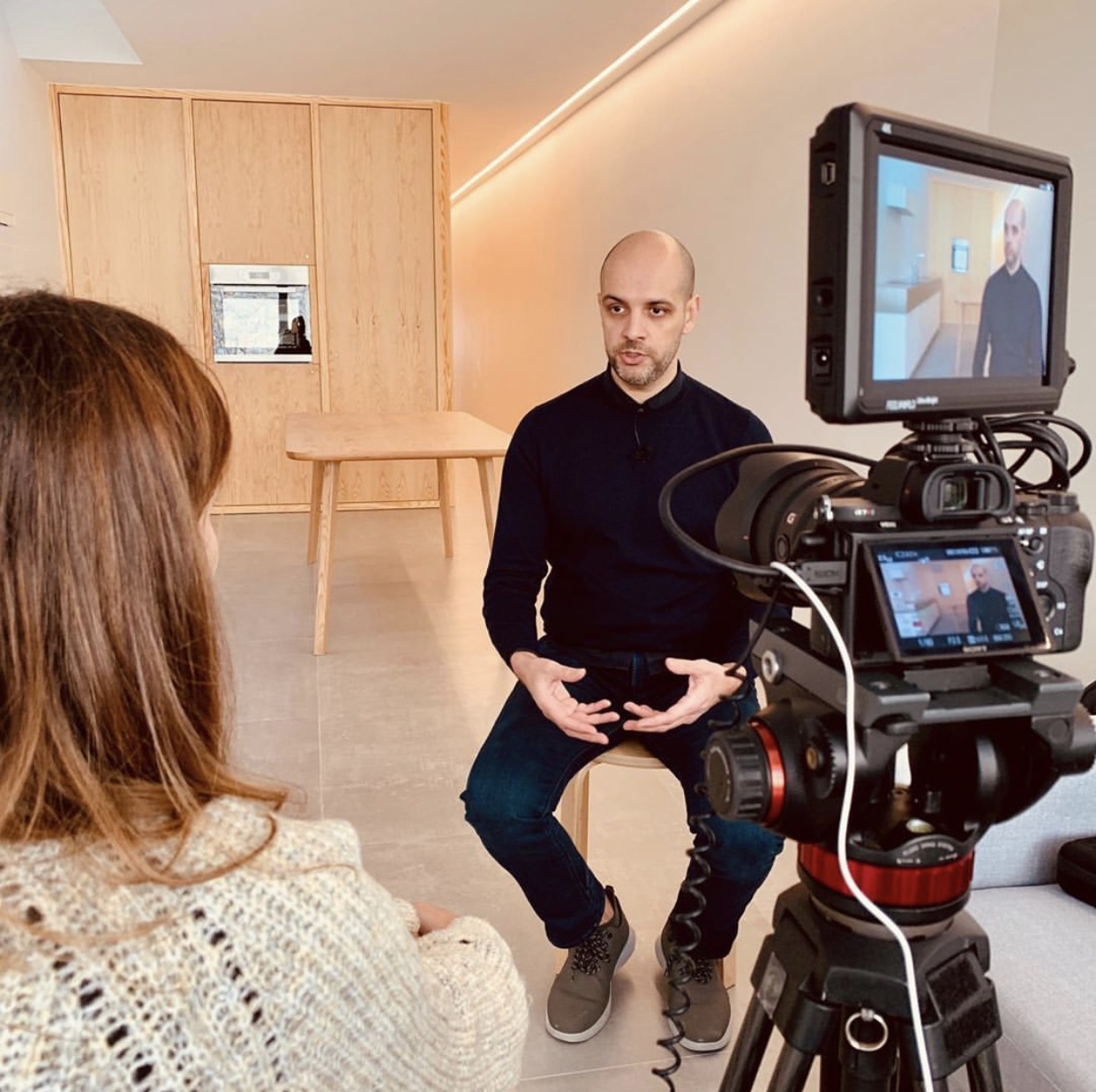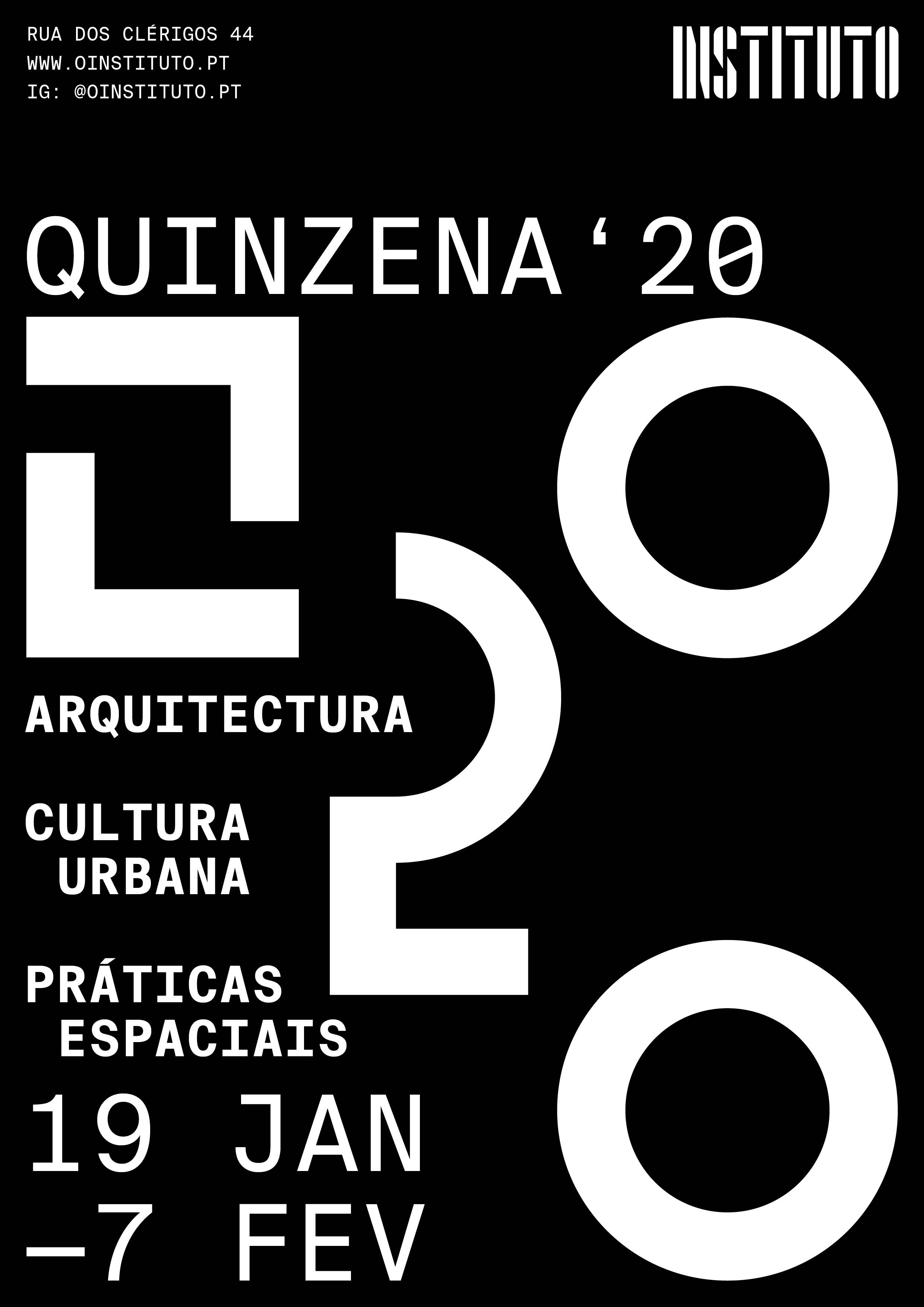 Website design improvement to start a new year <2020>.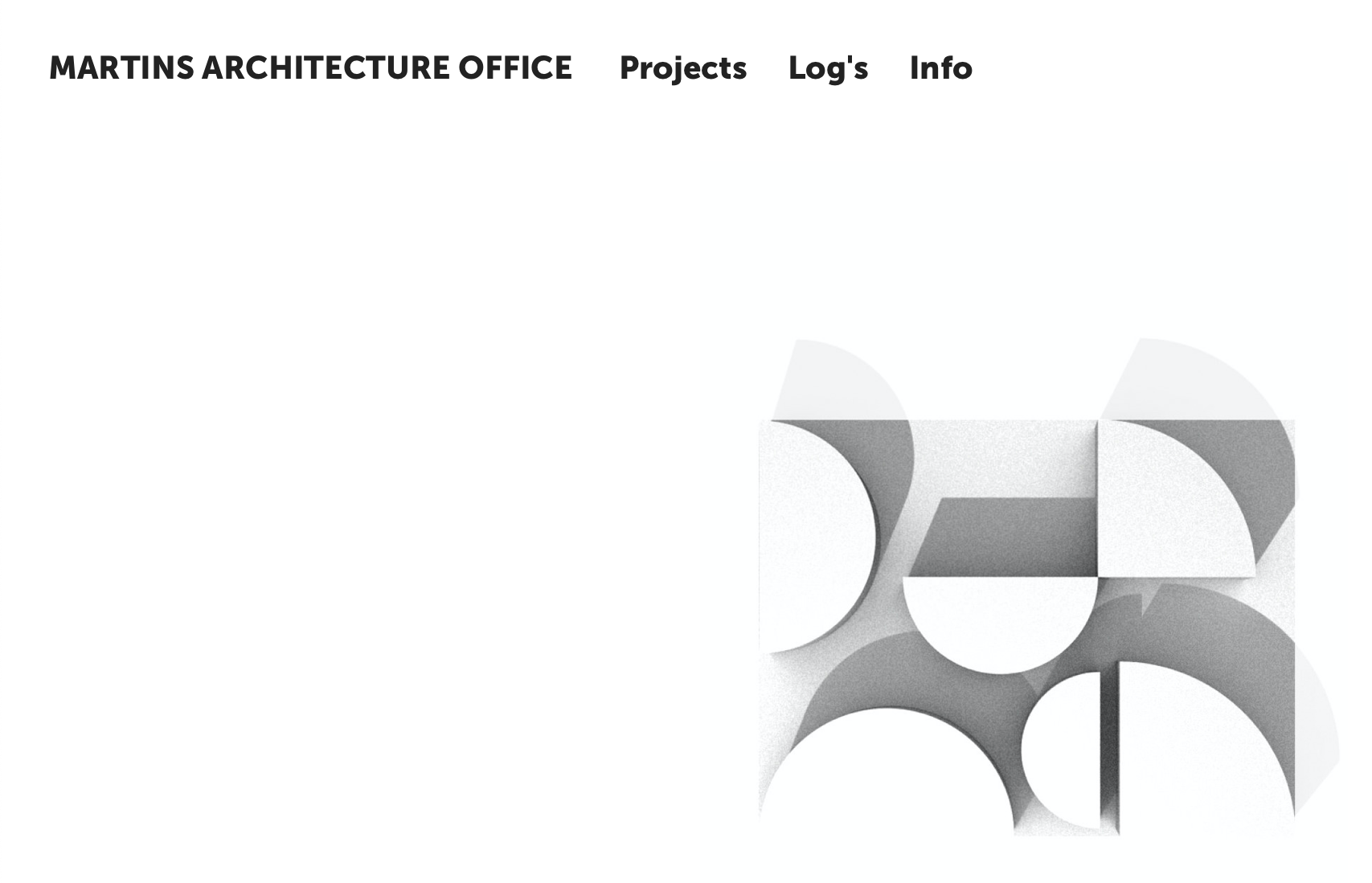 Marta Machado stepped away from M-AO, after being an associate architect for four years (2015-2019). We wish her all the best in the future both professionally and personally.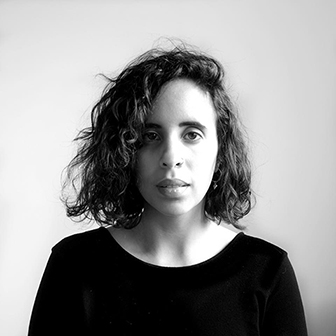 Atelier Carvalho Araújo in collaboration with Martins Architecture Office, was placed third on 8.000 sqm competition project for the "Centro de Educação e Cultura de Quarteira".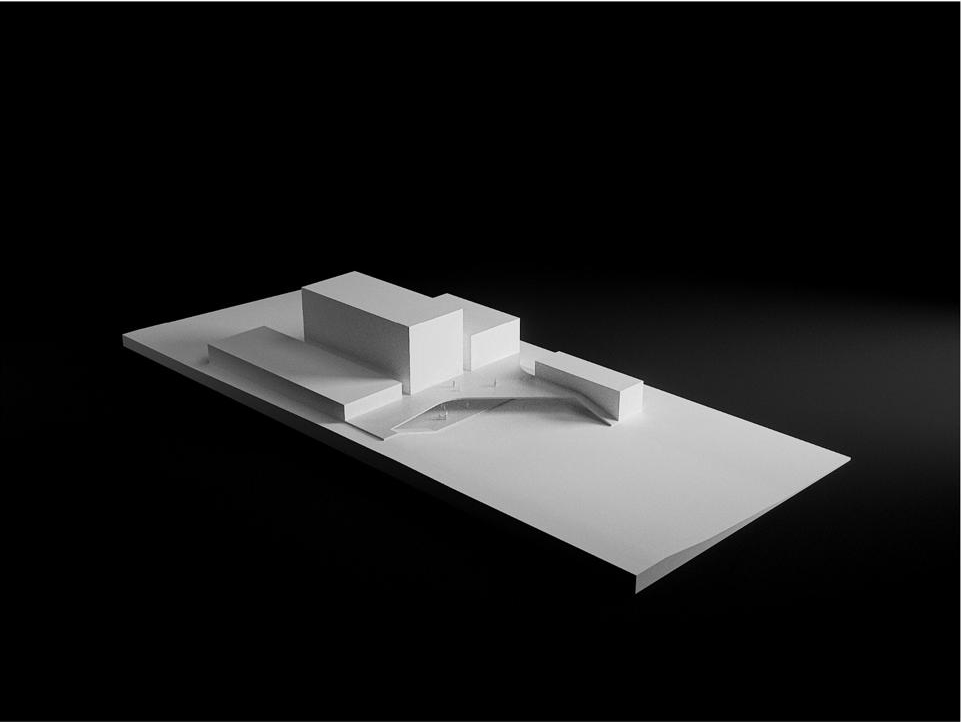 Functional Shell is in the final phase of construction.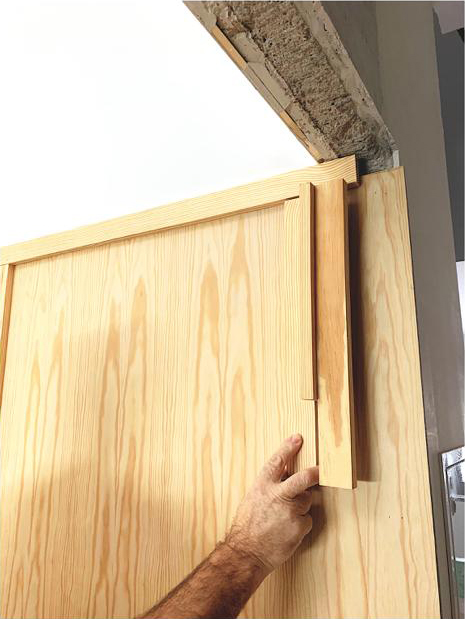 Curtain Over a Window is under construction.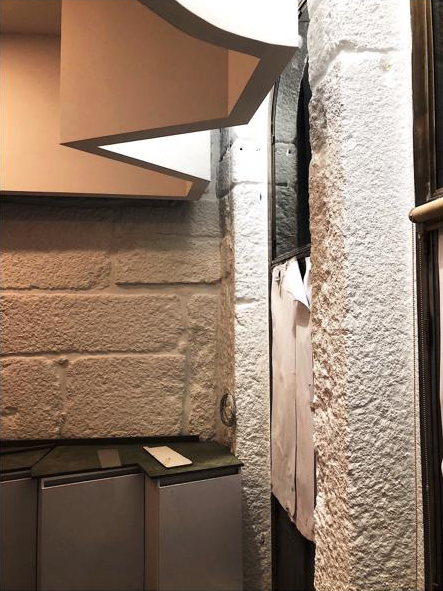 News from Shangai. Commercial Axis is featuring on "Bakery Design published by The Images Publishing Group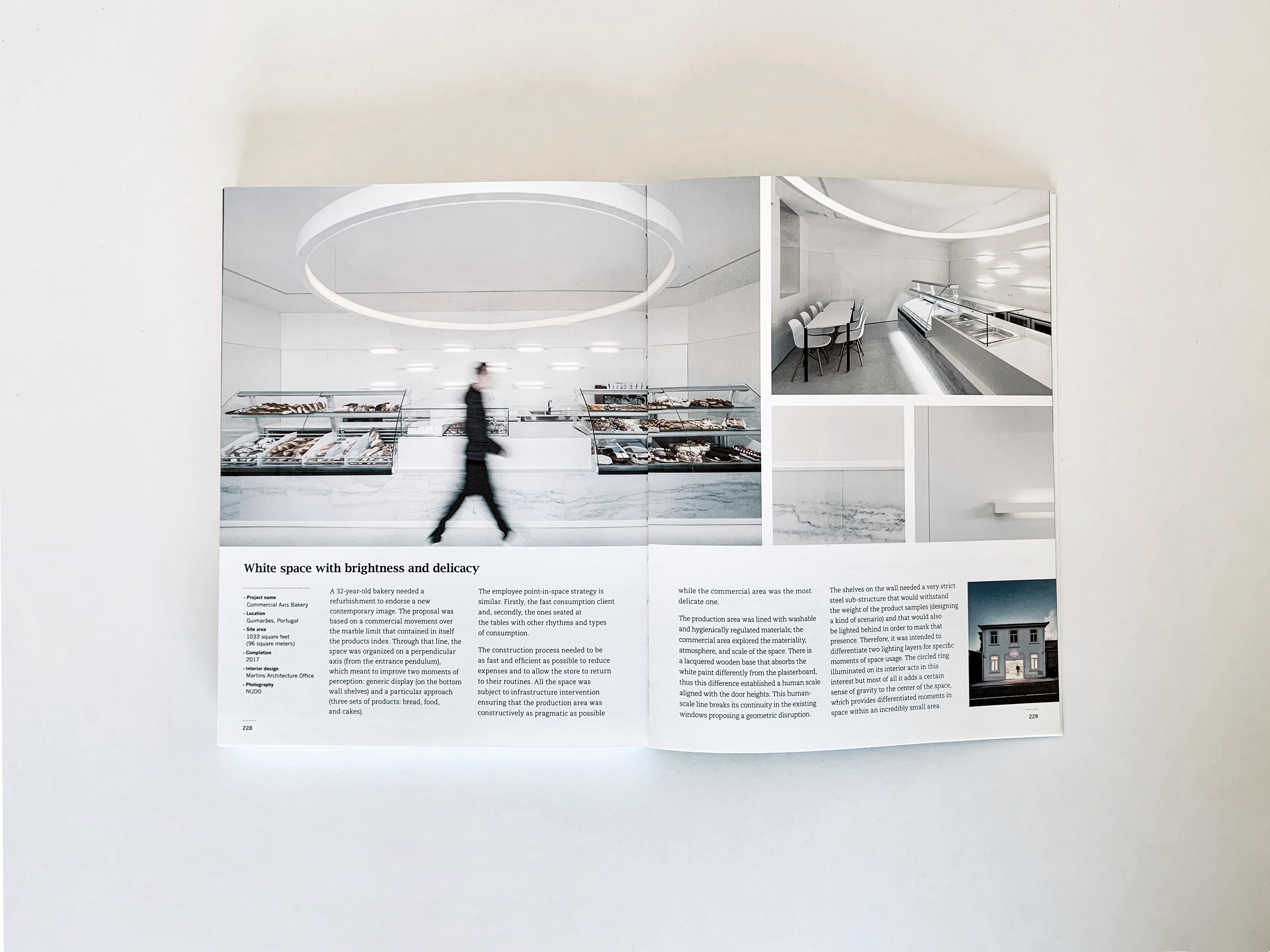 A small bakery project is now under construction.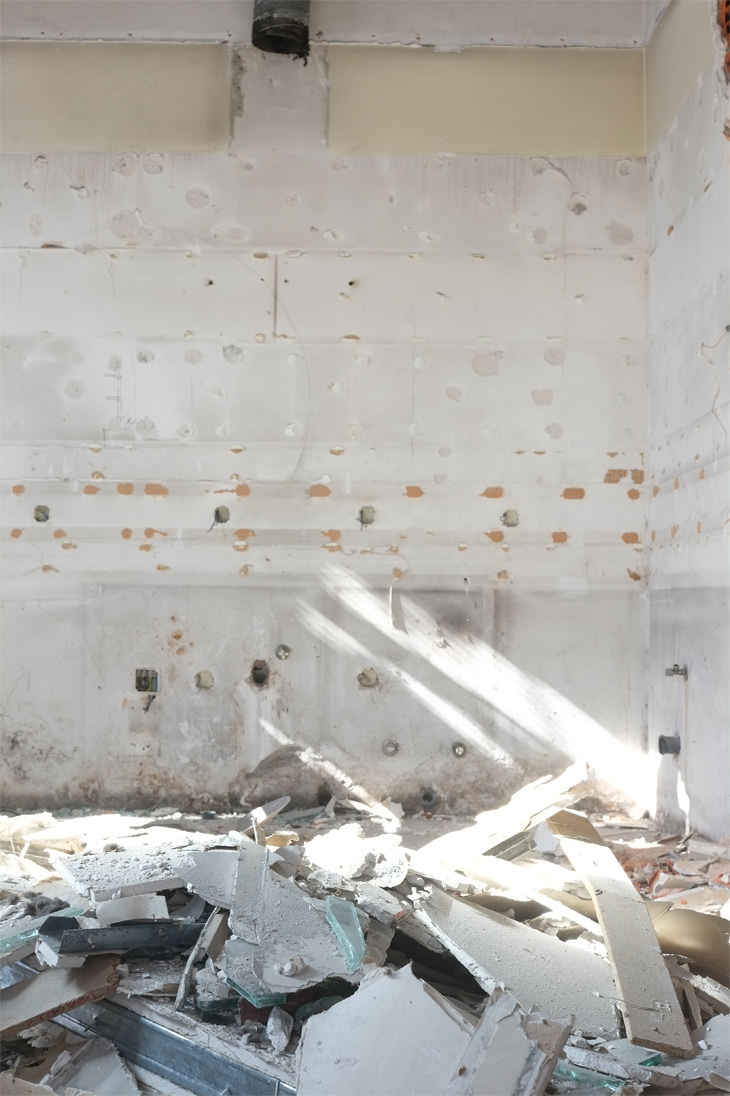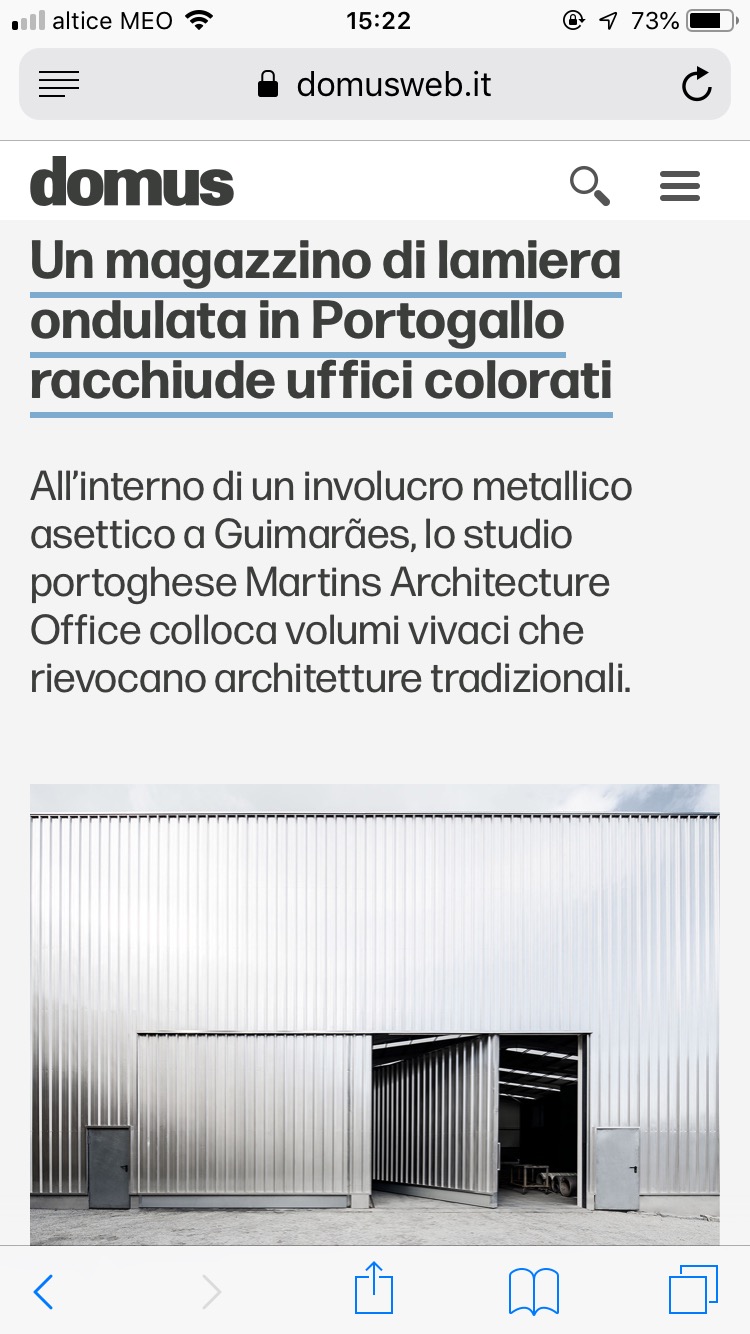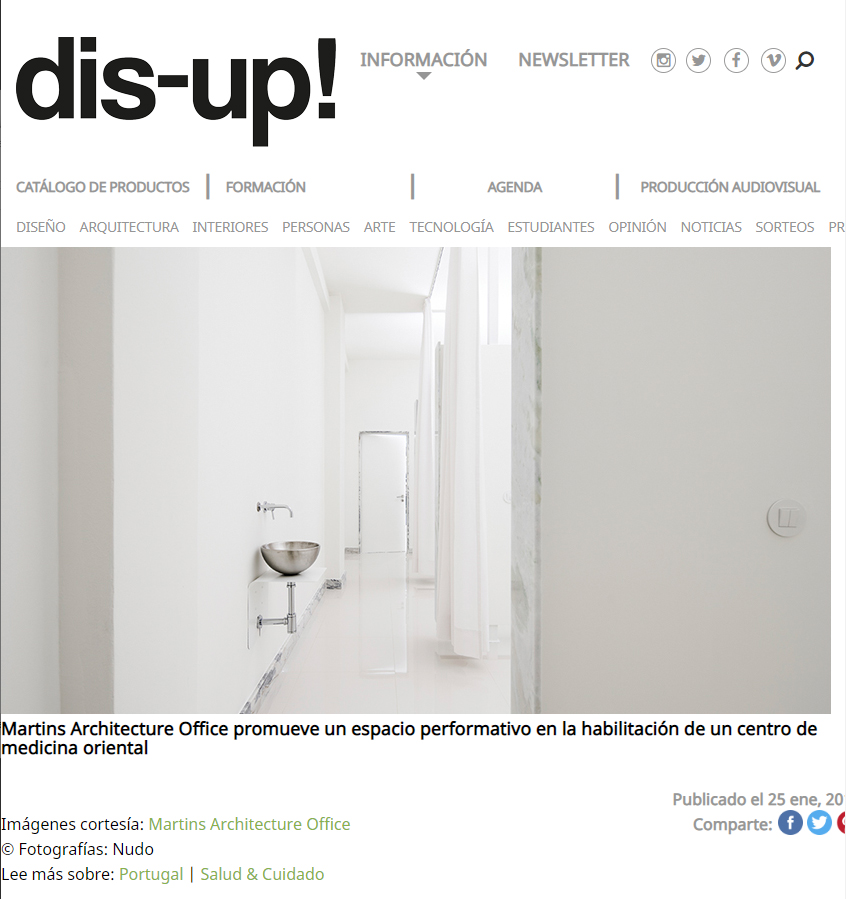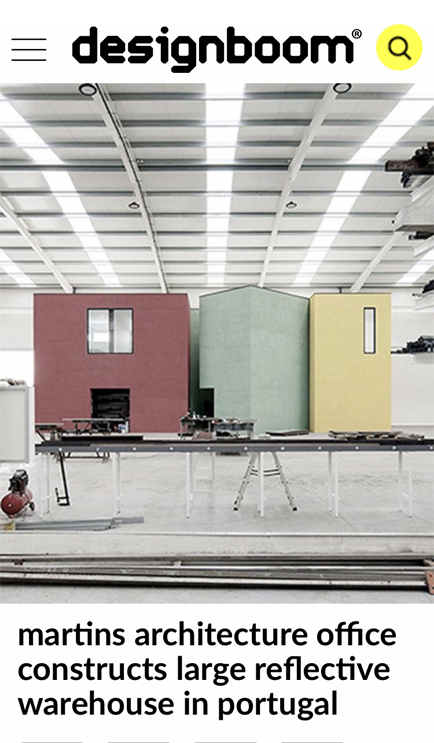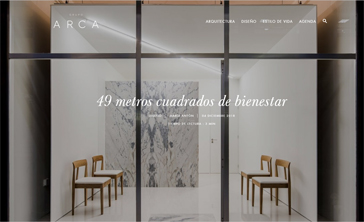 José Martins will introduce M-AO at Roca Barcelona Gallery an event promoted by The Contemporary Architecture Foundation (FAC).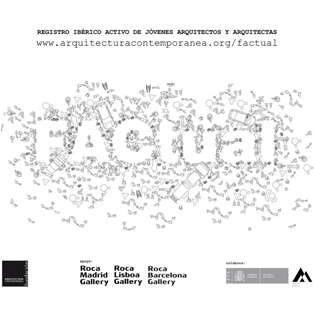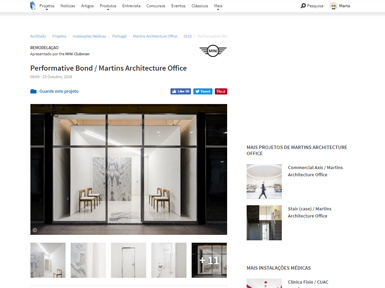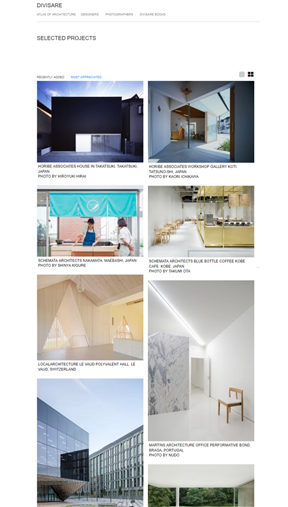 Concrete sample adjustment for the Mineral Thomb project to start soon its construction.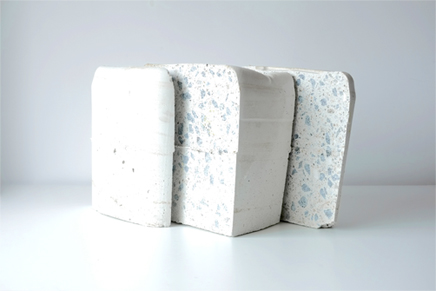 Starting a one month construction of Oriental therapy center - "Performative Bond" - in Braga, Portugal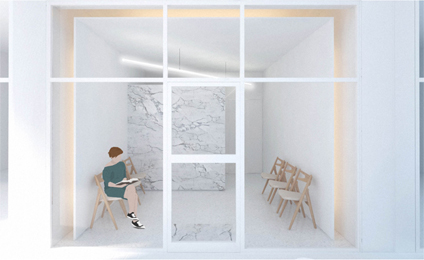 A 500 sqm interior refurbishment of a house in Guimarães is now begining its construction.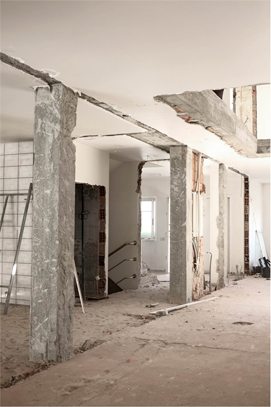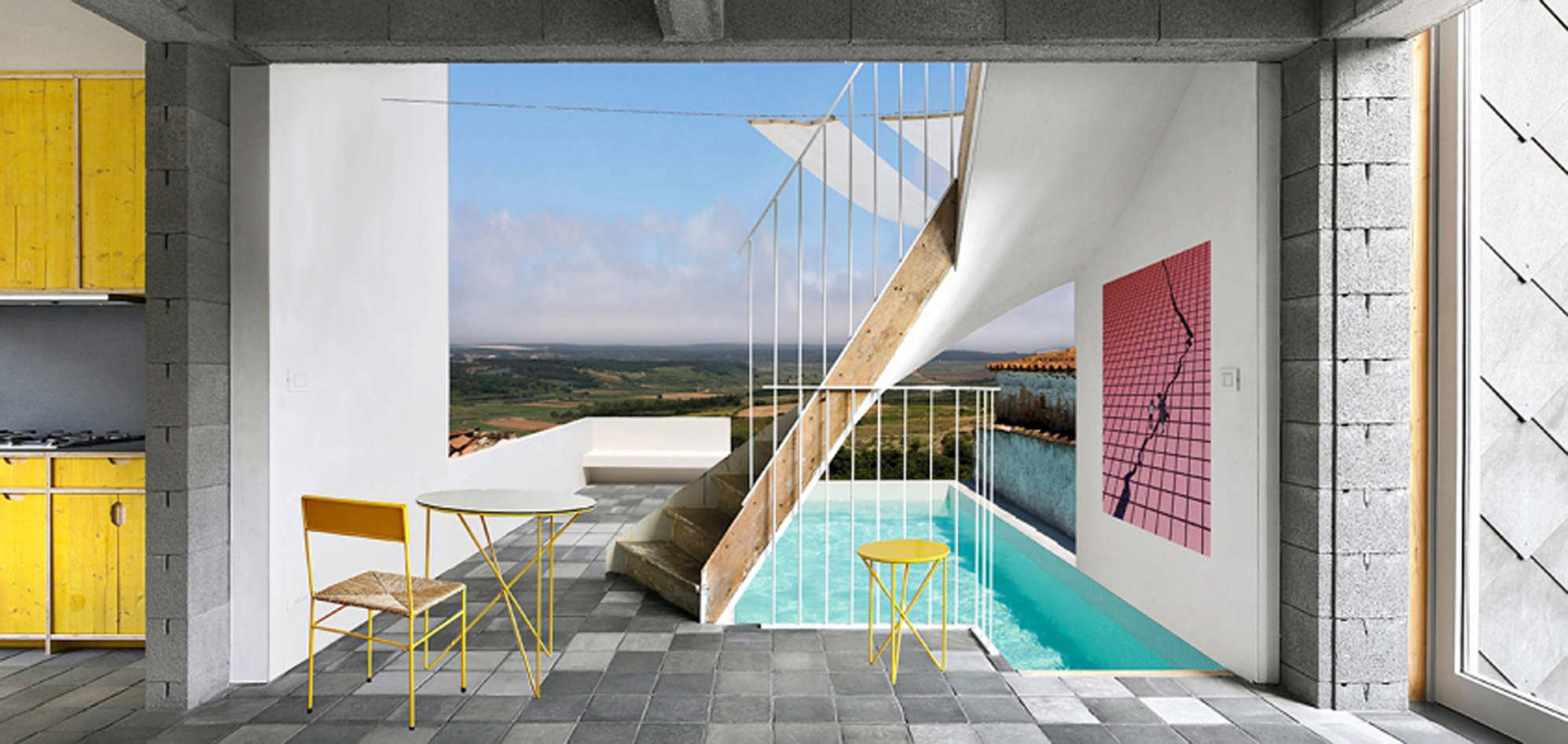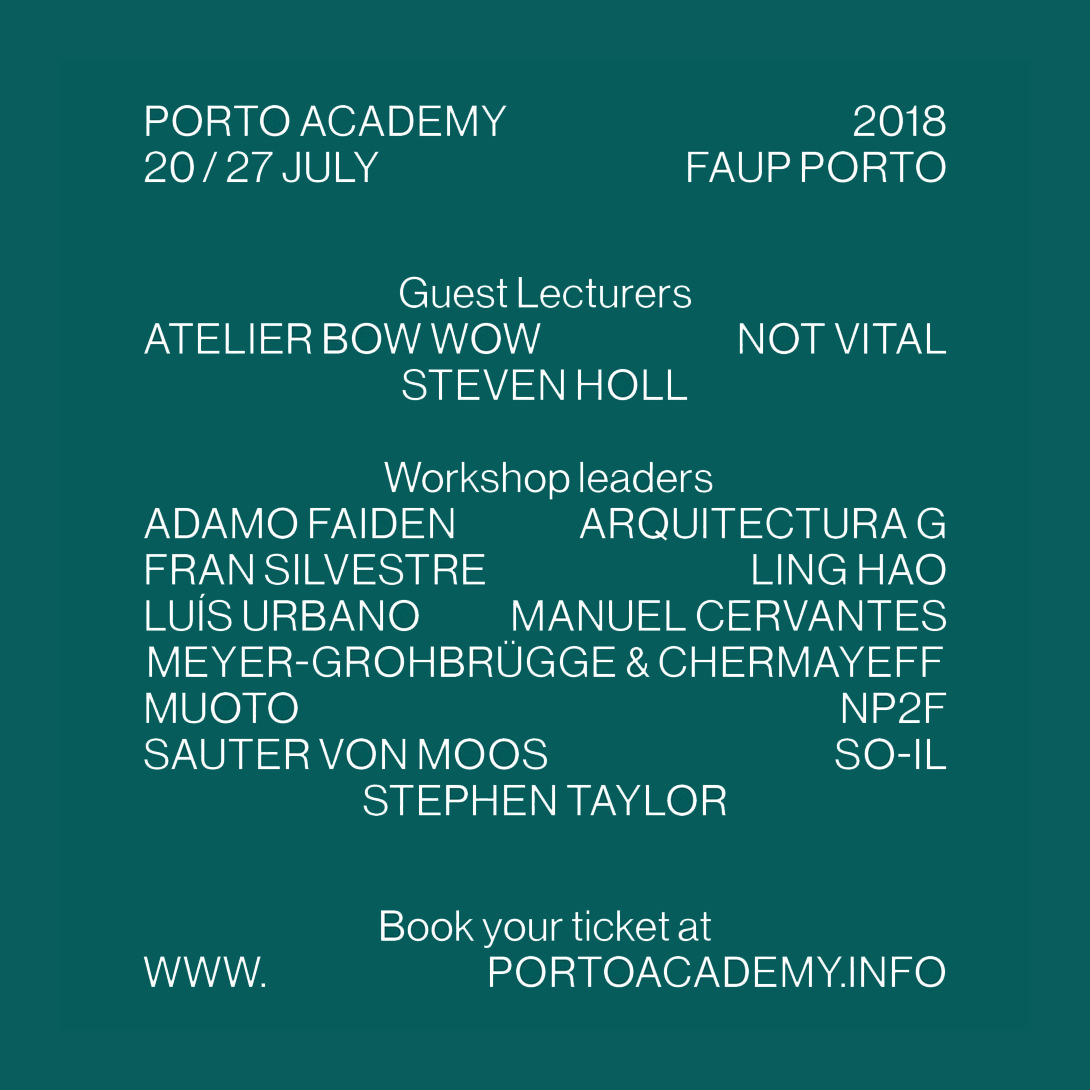 Mineral Tomb begins construction.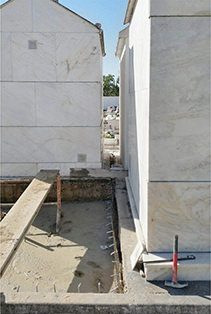 Functional shell composed by three apartments and one office has begun its construction.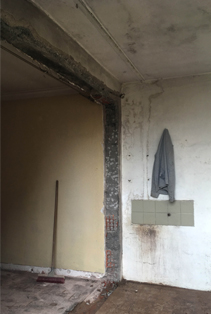 Stair (case) was nomineted for the "Reabilita Braga 2018", Braga City Council Prize for Urban Rehabilitation.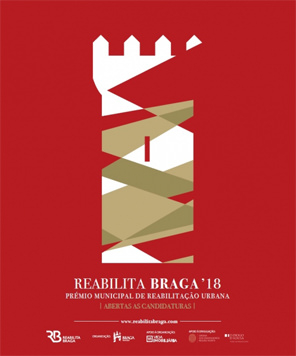 Landscape Condition breaks the ground.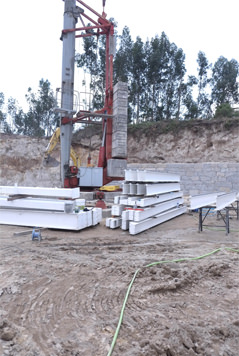 Commercial Axis project is nominated for the Archdaily 2018 building of the year.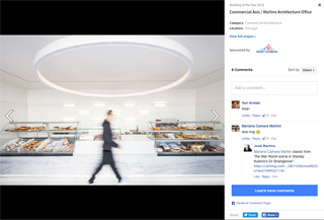 Reflecting on a year that is just ending, we would like to thank all clients that gave us a chance to work on ambitious projects. Also a humble and very warm word to all friends from whom we learn, think, communicate, discuss, share, … And last but not least, our small and marvelous M-AO team which is prepared to accept all challenges.
The exhibition "Design de Produto a Norte" curated by IDEGUI – Institute of Design of Guimarães and designed by M-AO will be open to visit from 8th september to 10th november.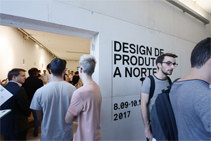 Recently M-AO has been published on a "high quality platform of design information" called ibanana, in China.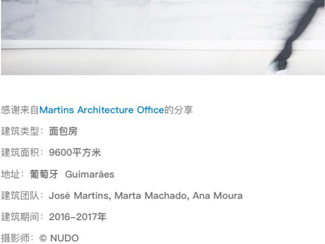 Between Audain Art Museum in Canada and an Office Building in Seoul, our new best friends at Domus were kind enough to publish our project for a small bakery in world renowned Pevidém.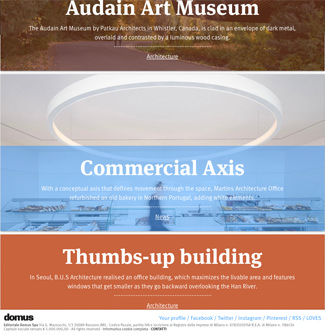 M-AO was chosen amongst ten other portuguese ateliers for the "weekly best" with projects that take a "look at a new country".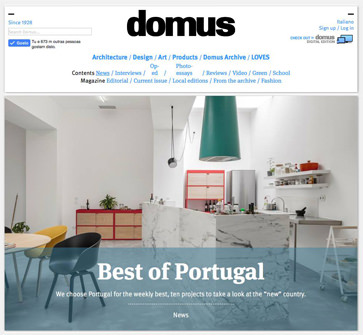 We are currently working on a 3.000 sqm warehouse located on Oliva Creative Factory complex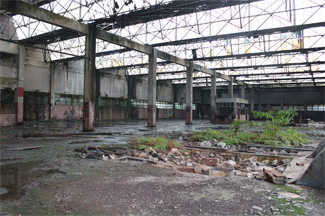 Commercial Axis figure in DIVISARE homepage as a selected project. Divisare is one of the most influential web platforms in the world of design.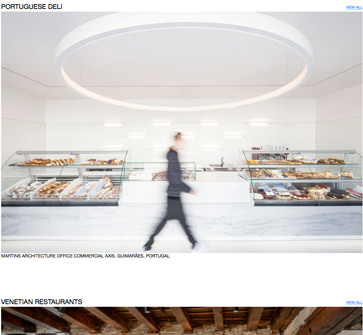 Commercial Axis project is under construction. It's a 96 m2 space that fit industrial production and commercial area.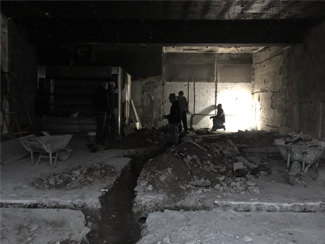 Marta Machado became a M-AO associated architect. Even being a small atelier we are focused to set an enthusiastic team.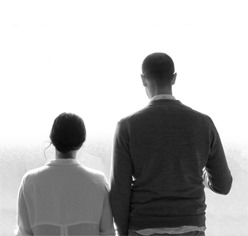 Atelier Carvalho Araújo in collaboration with Martins Architecture Office, has just finished the project for the new Design School for the Polytechnic Institute of Cávado and Ave located in Barcelos, North of Portugal.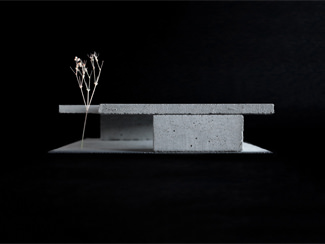 José Martins was invited to guide a visit of an 80´s residencial building on May 21st, located in Campo de S. José in Barcelos, designed by the Portuguese architect Adalberto Dias.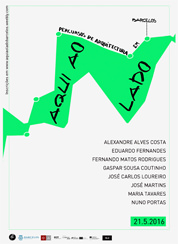 Marta Machado, M-AO collaborator, was yesterday at the Architecture School of Minho University for a conference about "young architects in early career" where she shared her experiences about the projects she is involved at M-AO.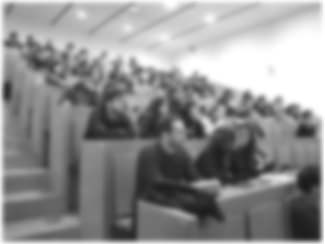 "Urban Sheet: a proposal for Guimarães city" is an urban idea proposed to Guimarães city (PT), that was brought to the public opinion during the Guimarães Noc Noc 2015 – a cultural event inserted on the EFFE (Europe for Festivals, Festivals for Europe) – in which it intends to start a community project led by Martins Architecture Office. We were very pleased to present and discuss the idea with Amadeu Portilha (Vice-President of City Council), José Bastos (City Councilman forthe Historical Center, Culture, Youth and Tourism), Paulo Cruz (Distinguished Professor on the School of Architecture of University of Minho), Carvalho Araújo (architect), Joaquim Machado (administrator of CSJ), among other personalities, friends and visitors.
We are reconciling efforts to develop the proposal with a public sense and technical expertise in order to reach a new level of development and prepare a formal presentation to the city council.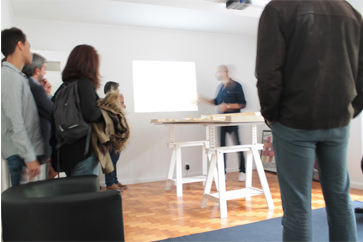 José Martins was invited to published an article about "Understandings on the ugly: issues and practices" on "Verso Anverso", an architecture magazine from Belo Horizonte, Brazil, edited by Léo Maciel (designer), Karla Viana (journalist), Pedro Barata (architect).
We are moving to MAO´s new office in the city center of Guimarães, Portugal. September will bring new challenges in a new work space.
Martins Architecture Office will be introduced this afternoon in Centre de Cultura Contemporània de Barcelona (CCCB) by José Martins to the Alumni group of the Metropolis Master Program.
The construction of the "Stair (case)" house  is well underway. The interior rot was removed and the construction can evolute naturally.
José Martins will be today at the Faculty of Architecture at the University of Oporto, invited by the students of "Quinzena´15", to discuss about "Education and profession".